Doctors & Staff
Meet the experienced and friendly doctor and staff who make Creger Family Eye Care, PC the leading provider of vision care products and services in Dillon.
Douglas Creger, OD
Doug grew up in Iowa and Wyoming and after graduating from Pacific University College of Optometry in Oregon in 1989, moved back to the Rocky Mountain West.  He, his wife and two sons have now been in Dillon for over 30 years. He practices full scope primary optometry, which includes: fitting all types of contact lenses, providing state of the art glasses, treatment of glaucoma and other ocular diseases and co-managing with surgeons and retinal specialists. He was honored as Young OD of the Year by the state association in 1998 and was the Montana Optometric Association's president in 2004. The Chamber of Commerce presented him with Business of the Year in 1994.
Outstanding Young Man of 1997 was awarded to him by the Dillon Jaycees.  Dillon is a great place to raise a family and there is always something fun to do outside.  Doug loves to golf, ski, hunt, play tennis and about anything else outdoors.   When not working or playing in town, he likes to spend time at his cabin in the Grasshopper Valley.  Doug likes the friendly little area of Beaverhead County and "still loves to go to work each day and help his patients."
John Creger, OD
John grew up in Dillon and attended Beaverhead County High School. He completed his undergraduate studies at Gonzaga University (GO  ZAGS!!!) in Spokane, Washington.  Following family tradition, he was awarded his Doctorate Degree by Pacific University College of Optometry, Forest Grove, Oregon, in May of 2015. John received the Designs for William Feinbloom Low Vision Award for excellence in the clinical aspects of low vision care. He practiced  for a year at the Spokane, Washington Mann-Grandstaff VA Medical Center while completing a residency in eye diseases and specialty contact lenses. He joined the practice in August 2016 and is also practicing full scope primary optometry.
John was accompanied to Dillon by his wife, Nicole. When  John is not at the office, you may see him at the golf course, skiing, or somewhere outdoors enjoying the mountains of southwest Montana with Nicole and their children, Claire and Aaron, and their two dogs.
Debbie
Debbie is the current Office Manager, billing specialist and master frame adjuster for the doctors.  She will adjust any frame and complete any other task that no one else can.  Dr. Creger's has been her employer for the last 30 years.  She has been on the Board of Directors with the Chamber of Commerce, University of Montana Western Foundation Board and Stockman Bank Advisory Board. She taught church school for 10 years and been a volunteer at all the local schools.  When not working, she plays golf, hikes and skis with her husband and two boys and daughter-in-law.  Her favorite days are playing with with her grandchildren. Shopping is also a hobby but her family isn't always willing to participate with her.   Her proudest moments are; the day she married her husband and the day she had her two boys.
Nicole
Nicole moved to Dillon with her husband John in August 2016.  She grew up in Spokane, Washington which is where she met John. Nicole is an Optometric Assistant for Dr. Creger.  Nicole's father is an alumni of Carroll College but is slowly becoming a UMW Bulldog fan.   During her free time she enjoys time with her children, Claire and Aaron,  snowboarding, running, hiking and  playing with her two dogs (a boarder collie and beagle) and cat (who thinks he is a dog).
Dan
Dan  relocated from Southwest Idaho in June 2011 to be closer to his son who as lived in the Dillon area for quite a few years.  He enjoys cooking, fishing, hiking, playing guitar and spending  time with his family.  He is married with 3 children and likes hanging out with the extended family up at the family cabin in Idaho.  Dan is currently the Laboratory technician and is in charge of cutting lenses, frame inventory, doing repairs and monitoring frame and contact lens orders.  He also is part-time preliminary testing technician and has added quality and professionalism to the team.
Dawn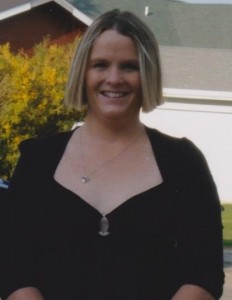 Dawn is an Optometric Assistant  and Financial Specialist for Creger Family Eye Care, PC. Dawn was born and raised in Montana and is proud to call herself a native Dillonite.  Dawn currently resides in Polaris with her husband, Bill, of ten years and her cat, Venti.  Dawn enjoys NASCAR, camping, and anything which includes outdoors in her spare time. Dawn's years of work with people in the financial world will add strong customer support for our patients.
Heather
Heather is an Optometric Assistant  and provides great customer service for Creger Family Eye Care, PC.  She is a mother of 3 and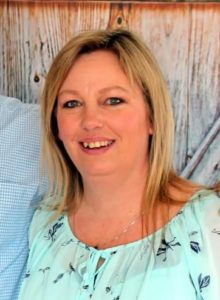 enjoys watching Harry Potter with the kids, drives in the mountains, cooking and relaxing in the back yard.  She teaches a fitness class in her spare time and loves walking with her friends.  She has a love of people and a strong customer service background.